Amazon Cash by The Numbers
Tuesday, March 13th, 2012 at 8:32 pm
Hi, here is a short video showing how you can make cash from Amazon, it is very simple to do and you can start with no cash at all. You may not make big bucks with this, so think of it as another income stream that you can add to your armoury see Build More Baskets. If you like the idea you can build it into a profitable full or part time business for very little effort.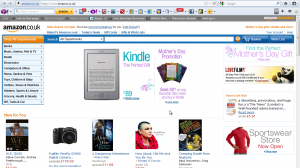 Why not pop over to Barry Wells' Video Challenge for some more excellent Videos and advice.
Rob…
Filed under: Business Advice
Like this post? Subscribe to my RSS feed and get loads more!